We invite you to take part in a virtual roaming adventure with our Park Mascot, Roman the Adventurous Pug. Similar to the Travelocity's "Roaming Gnome" game we are creating our own Roaming Game. Last year we selected Roman as our Park Mascot as he promotes "water safety" on the Kokosing River by sporting his PDF (Personal Flotation Device) and practicing good judgement while out on the water. The photo below has become his signature photo! To take part in our Roaming Roman adventure, please do the following;
Print the picture below  in black and white or color, click on this link Where is Roman Roaming Download 
Upon your visit to any of our county parks or trails (see list below) take Roman with you.

Honey Run Highlands Park
Honey Run Waterfall
Wolf Run Regional Park
Indianfield Bluffs
Thayer Ridge Park
Bat Nest Park
Hellbender Preserve
Heart of Ohio Multi-Use Trail
Kokosing Gap Multi-Use Trail
Mohican Valley Multi-Use Trail (Bridge of Dreams)
Kokosing River

Capture a photo of Roman at one of our landmarks (example might be the Honey Run Waterfall) or take a selfie of you and Roman at our parks or on the trails ( he might enjoy a good bike ride).
Tag your photo with #roamingwithRomaninKnoxCountyParks and post to your social media site, you might also tag us @explore_knoxcountyparkdistrict too
As our hashtag grows with posts, we will do a random drawings for prizes of those who participate.
We look forward to participation to see how often Roman travels with you while you enjoy our county parks and trails. If you want to follow Roman on Instagram, make your request to @roman_the_adventurous_pug  Rachel Radcliff is the Roman's owner and we thank her for supporting our "roman adventure".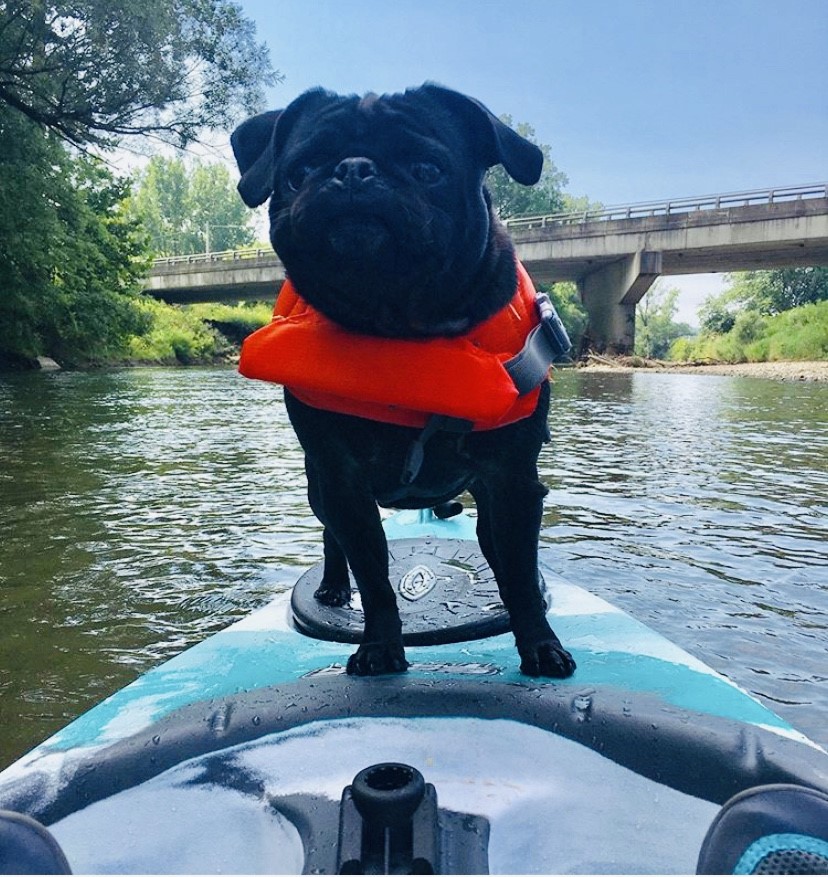 Meet our Park District Mascot, Roman the Adventurous Pug