The Park District invites you to "All Aboard" and engage in our 2020 Geotrail. Our trail includes (11) Geocaches hidden on our Multi-use trails from Centerburg to Brinkhaven. On average, our trail may up to six hours to complete the in its entirety. Be prepared to explore the scenic views as you travel the once occupied Pennsylvania Railroad and discover how our trail towns flourished as the Railroad was developed.
You can download the "Ticket to Ride" Geoform at the link above. This form gives you the GC code designated by geocaching.com for each cache. We encourage you to do the trail caches in sequence. Each cache will also feature a QR code for you to scan or if you are unable to use a QR code scanner, the site link is provided for you to visit later. An added bonus to these sites are exclusive discounts at local businesses serving as Hospitality Stops while you are traveling to complete the trail.
The following businesses include;
-1834 Midway Tavern – Centerburg -$5.00 off a $30.00 meal
-Long Branch Pizza – Centerburg -Free Garlic Bread with Purchase of Large Pizza
Everlasting Cup – Mt. Vernon – Free Donut with a Sandwich Purchase
Stein's Brewing Company – Mt. Vernon- Free Desert with an Purchase of an Entrée
Round Hill Dairy – Mt. Vernon – Buy 1 Menu Item -Get 1 Free
Dave's Cosmic Subs – Mt. Vernon – Buy a Sub Get a Free Fountain Drink
Half Baked Café – Mt. Vernon – 10% off any Menu Item
Village Market – Gambier – Free Popsicle
Kenyon Bookstore – Gambier – Free Small Ice Cream
Blonde Robin – Danville – Free Medium Iced Coffee
Danville Outdoors – Danville – 10% off any Boots or Clothing Purchase
Taigan Hills Winery – Danville – Free Wine Bag or Water Bottle Diffuser
Weaver's Farm and Furniture – Danville – Free Soft Pretzel
To "cache" in on these discounts, a link will be provided from the QR code located in the geocache to download a mobile coupon on your phone. Please share the mobile coupon to each business to obtain the many discounts available to you. We thank the these businesses who are partnering with us to provide an amazing adventure throughout Knox County.
Upon locating the last cache, challenge yourself to a "test your knowledge" link and engage in a multiple-choice quiz to obtain your Geocoin. You must get a 90% or higher to obtain the coin and you may take the quiz multiple times.
We want to thank United Way of Knox County for their partnership in the production of the Geocoin. We also want to recognize our "Get Healthy Knox County" coalition and the Ohio to Erie Trail Board for continued support to our programs.
Dont't take our word for it that our GeoTrail is awesome, see what other have said!
Great Geotrail. Drove from Akron to the trail and was super impressed. I really enjoyed reading about the Knox County history. I had never explored Knox County before and this was almost like having a personal tour guide taking me to the best sites. Thank you for all the hard work you put into to making the geotrail.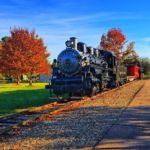 Visited from mid-Michigan (with 2 friends) just to do the Geotrail. Awesome area and glad we came. Will definitely recommend this trail to our friends! Thanks so much for all of your time, effort and expense in setting up and maintaining these caches. Your work did not go unnoticed. Happy trails!!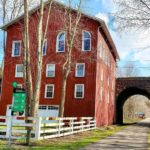 Thoroughly enjoyed this KCPD Geo Trail 2020. I learned lots about the county that I would not have learned otherwise. I look forward to visiting again. In fact, I am leaving my home in an hour to come caching again in Knox Co. today.